Valvrave the Liberator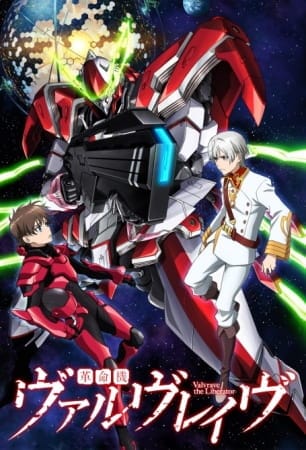 MAL|AniDB

"The story is set in an era when 70% of the human race lives in space due to the development of space cities. Between two major powers—the Dorushia Military Pact Federation and the Atlantic Ring United States (ARUS)—there is a small neutral nation called Jiouru that has prospered economically. The protagonist Haruto, a high school student who lives in Jiouru, encounters the mysterious "forbidden" humanoid weapon Valvrave when the Dorushia army invades.""

Aired: Apr 12, 2013 to ?
Genres: Mecha
Duration: 24 min. per episode
Rating: R - 17+ (violence & profanity)
Direction: Matsuo Kou
Series Composition: Ookouchi Ichirou
Character Design: Suzuki Tatsuya
Music: Senju Akira
Animation Work: Sunrise

Komentar: Prva epizoda je toliko ocigledan Gundam ripoff da boli. Od napada neutralne kolonije koja krije tajni prototip, do Newtype boy meets mecha. Mada je epizoda bila mnogo zabavnija od Gargantie i Majestic Princa. Serija ce biti 2-cour i emitovace se sa pauxom ka F/Z.