Re:Zero kara Hajimeru Isekai Seikatsu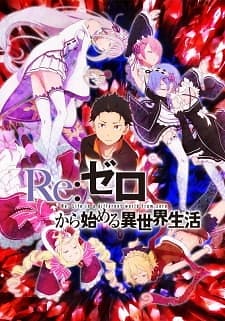 When Subaru Natsuki leaves the convenience store, the last thing he expects is to be wrenched from his everyday life and dropped into a fantasy world. Things aren"t looking good for the bewildered teenager, however: not long after his arrival, he is attacked by some thugs; armed with only a bag of groceries and a now useless cell phone, he is quickly beaten to a pulp. Fortunately, a mysterious beauty named Satella, in hot pursuit after the one who stole her insignia, happens upon Subaru and saves him. In order to thank the honest and kindhearted girl, Subaru offers to help in her search, and later that night, he even finds the whereabouts of that which she seeks...



Nisam iskopirao ostatak summary-ja sa MAL-a jer spoiluje malo prvu epizodu, kolko sam dobar. :D
Gleda li iko, kako vam se čini? Verovatno će ga mnogi proglasiti najboljim animeom ove godine...