2020-12-28, 13:43 (This post was last modified: 2020-12-28, 13:47 by djole88. Edit Reason: dodati alternativni nazivi )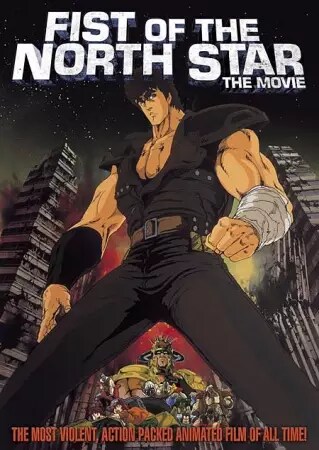 Alternativni nazivi:
Fist of the North Star, Pesnica Severne Zvezde
Tip serije:
 Film
Broj epizoda:
 1
Žanr:
Akcija, Borilačke veštine, Post-apokalipsa, Naučna fantastika, Nasilje, Drama
Studio:
 Toei Douga
Godina:
 08. Mart 1986
Opis:
Praktičar smrtonosne borilačke veštine "Hokuto Šinken" udružuje se sa dvoje dece i stručnjakom za "Nanto Suičo-Ken" u borbi protiv rivala koji mu je oteo verenicu i protivnika koji ugrožavaju prosperitet čovečanstva.
Trailer: