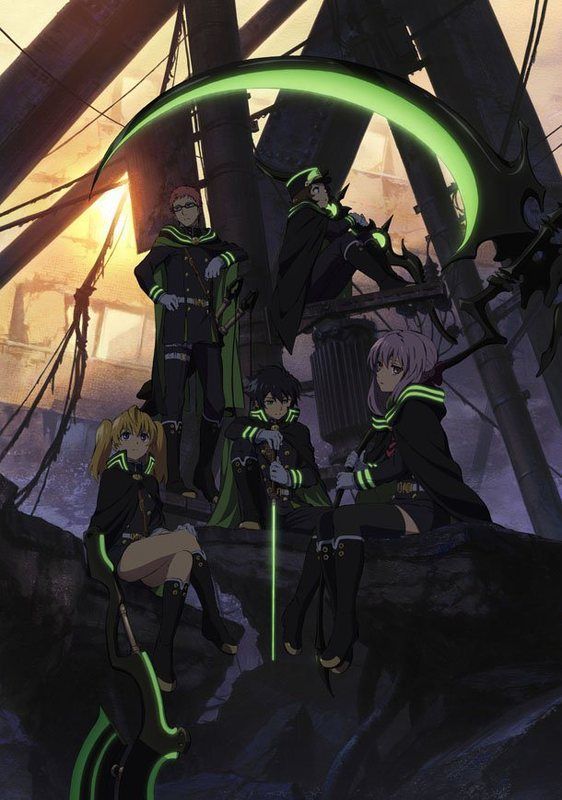 Jednog dana se pojavio misteriozan virus koji je pobio sve ljude starije od 13 godina. U isto vreme, iz mračnih ćoškova sveta su se pojavili vampiri koji su porobili čovečanstvo. Mladić Hjakuja Juićiro i još mnogo dece iz njegovog sirotišta tretiraju kao stoku, i on se zaklinje da će sve vampire pobiti.
Kategorije: Drama, Vampiri, Šonen
Poče i ovo. Vampirska šonen drama.
Prva epizoda je bila ok, postavila je setting serije, bojim se da će sve to po običaju u #%#$ otići kasnije.
Eh da Sawano radi muziku, tako da bi bar to trebalo da valja.